Welcome to Calvary Kids Ministries!  Each week, we offer a variety of opportunities for your kids of all ages to focus on growing just like Jesus, by learning God's Word and applying to our lives.
Calvary Kids - Sundays at 10:30am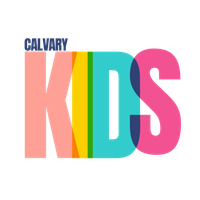 Calvary Kids is a dynamic, action-packed service for kids between in grades 1st - 6th.  We meet each Sunday morning at 10:30am in our Outreach Building (located behind the church next to the playground).  Join us for an exciting time of worship, games, and bible based teachings.  On the first Sunday of the month, we meet in the sanctuary for worship and then head to kids church.  We are excited to have you visit and be a part of Calvary Kids.
 
Calvary Kids Jr. - Sundays at 10:30am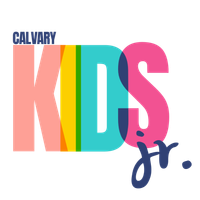 Calvary Kids Jr. is our younger kids program that is designed for kids from the age of 4 though 1st grade.  We have fun while learning about Jesus!  We explore characters and life lessons from the Bible.  Calvary Kids Jr. meets every Sunday morning in Room 101 at 10:30am during our Sunday morning service.  Kids will engage in a fun time of creative play, worship, and learning through the Bible.  
 
Calvary Kids Nursery - Sundays at 10:30am and Wednesdays at 6:30pm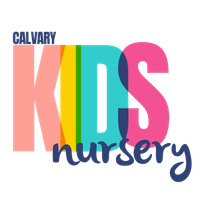 Calvary Kids Nursery is a place for all the littles of our church.  Each Sunday morning, kids are welcomed into a safe, fun, and inviting environment.  We utilize a curriculum called Sunshine that promotes Jesus in a playful and song filled way.  The nursery is available 15 minutes prior to our Sunday morning and Wednesday evening services.  We can't wait to care for your precious one!
Learn more about Calvary Kids Nursery here
__________________________________________________
COVID-19 Precautions
Caring for your kids in a safe environment is one of our top priorities, especially during COVID-19. To ensure this, we have put a few extra policies in place.  
Each week, the rooms are deep-cleaned and sanitized to ensure the cleanest environment possible. 
Every service, each child and volunteer will have their temperature taken prior to entering the classroom. 
Volunteers will wear masks and practice social distancing, when possible. Masks are available for anyone needing one.
We have posted a strict wellness policy to review before entering our classrooms.